1. 運用電氣石與陶瓷球新特殊技術
2. 濾除鐵鏽、有害的物質以及水中殘餘的氯濃度
3. 易安裝,易更換濾芯
4. 透明設計, 可以看到濾芯的過濾情況及顏色改變
5. 大容量濾水器
6. 滋潤肌膚及頭髮

套裝包括 : 外殼1個, 濾芯4個 , 連接部件1個, 橡膠圈2個

*過低水壓家庭購買前請看下方"常見問題1"

3年保養, 不包括濾芯
詳細介紹
自來水的氯對人體的影響
科學研究證明氯不僅可經由食物的攝取也可經皮膚吸收而對人體產生影響,氯與水中原本沒有毒性的有機物起化學反應後,就會產生「三鹵甲烷」這致癌物, 包括膀胱癌、肝癌、直腸癌、心臟疾病、動脈硬化、貧血症、高血壓和過敏等症狀也都和氯相關。既然氯普遍使用於消毒公共用水,而其最佳的解決途徑就是,選擇能去除氯和雜質的洗澡專用淨水器來保護您的健康。(節錄自 KEMYSTS LABORATORY, Dr. Riddle, Ph.D.)
Youtube (自來水餘氯對人體危害測試): https://youtu.be/ZAfuQzgGTDg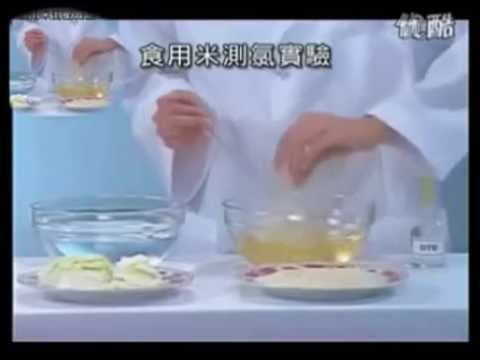 產品特點:
1. 去除鐵鏽,有害物質,餘氯 & 對皮膚和頭髮有好處
有效清除水中含有的鐵鏽和有害物質. 因氯化水中會對皮膚和頭髮產生有害影響, 使用此過濾系統去除氯氣,
有助於緩解特應性疾病,以及防止皮膚和頭髮乾燥。

2. 安裝簡單 容易更換濾沁
安裝過濾器都非常簡單,可用於有淋浴,洗手盆,洗衣機等.
更換過濾網也很容易, 只需擰開蓋子即可更換.

3. 大容量過濾器, 節省空間
同樣的情況設計安裝在您需要的任何地方,並且更方便, 因為過濾器類型彼此兼容
品牌: Dewbell 沐浴除氯過濾器 

型號: F15
重量: 約300克
產品尺寸: L 203 X外徑58(mm)
顏色: 白
材質: PC,PP,尼龍,NBR
形狀: 矩形
適用水温:攝氏5-65度
*注意: 包裝含水龍頭標準型接頭, 如需安裝在洗衣機或其他裝置使用, 而這接頭不適用時, 需自行購買。

*此濾芯式濾水器有機會減弱水壓,請在購買前務必確認有足夠的水壓,解決方法請看"常見問題1"
備注: 所有圖片及資料只供作參考,產品圖片及描述與實物或有區別,產品外觀及細節均以實物及代理商提供為準。資料如有更改,恕不另行通知
1. Using new special technologies for tourmaline and ceramic balls
2. Filtration of rust, harmful substances and residual chlorine concentration in water
3. Easy to install, easy to replace filter.
4. Transparent design, can see the filter and color change clearly.
5. Large capacity water filter

Includes: 1 Shell Case , 4 filters , 1 connecting part, 2 rubber rings
*For families with low water pressure, please see "FAQ 1" below before purchasing

3 years warranty, not include filter
Description
Features:

1. Remove rust, harmful substances, residual chlorine & good for skin and hair
Effectively removes rust and harmful substances from water. Because chlorinated water has harmful effects on skin and hair, use this filtration system to remove chlorine.
Helps relieve allergic diseases and prevents dry skin and hair.

2. Easy to install Easy to replace filter
The filter is very simple and can be used for showers, wash basins, washing machines, etc.
It is also very easy to replace the filter, just unscrew the cover and replace it.

3. Large capacity filter, saving space
The same situation is designed to be installed anywhere you need and is more convenient because the filter types are compatible with each other.
Usage: Shower line water filter, washing machine line water filter, kitchen line water filter, etc.
Brand: Dewbell Shower Water Filter System
Model: F15
Weight: about 300 grams
Product size: L 203 X outer diameter 58 (mm)
Color: white
Material: PC, PP, nylon, NBR
Shape: rectangle
Water temperature: 5-65 degrees Celsius
Included: Case x1, Filter x4, joint part x1, rubber x2, free Gereey 255ml  x1

*Remark: The standard type connector for the faucet is included. If it is to be installed in a washing machine or other device, and this connector is not suitable, you need to purchase it yourself.
*This filter may weaken the water pressure. Please make sure that there is enough water pressure before buying. For the solution, please see "FAQ 1"

All pictures and materials are for reference only. The product pictures and descriptions are different from the actual ones. The appearance and details of the products are subject to the actual products and agents. Information is subject to change without notice